As of January 18th 2011
This post won't be updated with new patterns. all patterns made from now on will be on my new website/blog
Liljabs.com


That does not mean I'm quitting lj but from now my posts will be friends only. Feel free to friend me if you want :) I'll most likely friend you back :)
Last updated October 6th 2010
(
patterns are under the cut
Collapse
)


So I'll wish you all a Happy and safe New years eve and I'll see you in the new year :)
Liljabs

P.S. Don't know if I should but Happy Birthday to Tom Riddle :Þ
Just a little update. I haven't got the Yuletide lads patterns ready yet even if I said I would have them posted this week. My very lame excuse is that I have spent most of the week playing with my new Harry Potter Lego :P I got two Hp Lego sets for Christmas (the burrow and Freeing Dobby) Much to my fathers horror over the fact that I still get toys and of course with the usual "haven't you grown out of that Harry Potter crap yet!?!" As if I would :P
Current Mood:

pleased
I think this one is my favorite pattern of the lot
The thirteenth was Candle Beggar
- ´twas cold, I believe,
if he was not the last
of the lot on Christmas Eve.
He trailed after the little ones
who, like happy sprites,
ran about the farm with
their fine tallow lights.
I'm going to post
the patterns next week for those of you interested.
I hope you all have a Happy Holidays with your friends and family's.
See you next week
Liljabs
The last of the Yuletide lads
Today is just twice as fun then :)
"Eleventh was Door Sniffer,
a doltish lad and gross.
He never got a cold, yet had
a huge, sensitive nose.
He caught the scent of lace bread
while leagues away still
and ran toward it weightless
as wind over dale and hill
Meat Hook, the twelfth one,
his talent would display
as soon as he arrived
on Saint Thorlak´s Day.
He snagged himself a morsel
of meet of any sort,
although his hook at times was
a tiny bit short.
(ahemm... if you have ever watched queer as folk (us version) Meat Hook's (name) makes me giggle :P )
see you tomorrow for the last Yuletide lad
Liljabs
Been feeling poorly the last couple of days so I forgot to post yesterday. I've been having these lovely dizzy spells when I stand up so I've been lying in bed watching Yuletide movies.
I'm going to love that this summer. lol
todays lad is everyone's favorite perv
The tenth was Window Peeper,
a weird little twit,
who stepped up to the window
and stole a peek through it.
And whatever was inside
to which his eye was drawn,
he most likely attempted
to take later on.
Also a huge SQUEEE!!! I'm already started thinking what colors to use for the background :D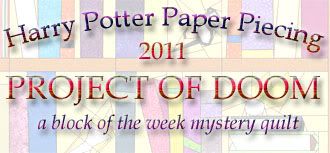 see you tomorrow
Liljabs
So dads back home from the hospital and has some new medication that have the lovely side affect to turn you blue as a smurf if you spend to much time in direct sunlight :P
The ninth was Sausage Swiper,
a shifty pilferer.
He climbed up to the rafters
and raided food from there.
Sitting on a crossbeam
in soot and in smoke,
he fed himself on sausage
fit for gentlefolk.
see you tomorrow
Liljabs
Been reading Harry Potter fan fiction today (for the first time in years). I got so cought up in it that I haven't done anything else all day. :P
Dad had to go back to the hospital last night (not so much yay for that). The doctors say he'll be there at least until Tuesday. Hopefully he'll be back home before Christmas :)
today's yuletide lad the 'thing' next to him is supposed to be a skyr barrel but I think it looks kind of weird, Maybe it's just the colors I used.
Skyr Gobbler, the eighth,
was an awful stupid bloke.
He lambasted the skyr tub
till the lid on it broke.
Then he stood there gobbling
- his greed was well known -
until, about to burst,
he would bleat, howl and groan.
See you tomorrow
Liljabs
Been doing some Christmas cleaning today. That's about it. Finished the yuletide lads quilt top yesterday Now I just need to quilt it so yay for that :)
There is a storm outside it was really fun going on my paper route this morning trying to hang on to light poles and such :P At least it was only wind not raining or snowing as well, that would have been terrible.
Next Yuletide lad
The seventh was Door Slammer,
a sorry, vulgar chap:
When people in the twilight
would take a little nap,
he was happy as a lark
with the havoc he could wreak,
slamming doors and hearing
the hinges on them squeak.
see you tomorrow
Liljabs
Still piecing the quilt together Most of tonight I will probably be ripping the paper off the backs paper pieced blocks. Really not much else going on right now. My cat keeps getting in my way wanting to be petted and standing in front of the sewing machine so it's going a bit slow for now.
I almost have the top finished now but my sewing room table is to small to quilt something this big so I 'll have to move my sewing machine to the living room to finish it.
So on to today's Yuletide lad
Bowl Licker, the sixth one,
was shockingly ill bred.
From underneath the bedsteads
he stuck his ugly head.
And when the bowls were left
to be licked by dog or cat,
he snatched them for himself
- he was sure good at that!
a little explanation for the block. His name in Icelandic is AskaSleikir or Aska licker. askur is not a normal bowl but a wooden bowl with a lid attached that was used before normal bowls or plates came to Iceland mostly for porridge or similar and they where put on the floor for the animals to eat (clean) the scraps from when you had had your fill (every one in the household had there own with their special carvings on it).
they look like this
another fun fact in those times the cows were kept in the kitchen to keep the house warm and in the winter the sheep slept in a room beneath (or in ) the bedrooms :)
see ya tomorrow with more fun and strange Icelandic folk
Liljabs
I've been piecing my quilt together today. I just can't explain the feeling it is to see it all come together, a project that is all mine all the designs and the layout. It's the first really big thing I make I've made just small quilted wall hangings before. I'm hoping to finish it this weekend, the deadline I gave myself was last Sunday :P but life kind of got in my way with dad ending up back in the hospital for a few days last week. My new deadline is have it finished by Christmas witch we celebrate on the 24th instead of the 25th that most other nations do.
I have a pic of me wearing my new 'New Moon' Corset :) Colors are off it is bright white in real life
on to today's Yuletide lad
Pot Scraper, the fifth one,
was a funny sort of chap.
When kids were given scrapings,
he´d come to the door and tap.
And they would rush to see
if there really was a guest.
Then he hurried to the pot
and had a scrapingfest.
see y'all tomorrow
Liljabs
Nothing much going on today. Played a little Singstar with my sister this morning. After she left for work I've been embroidering towels for Christmas gifts.